Below you can read about some of our guests' impressions and experiences from hawks trip.
Hej Flemming.
Thank you for a wonderful day in May. It was a great experience for my husband and I.. We have spoken far and wide for both near and far on our experience and gave you high praise and recommendations. The pictures from the day we sent with, and you can see if, there should be some, you can use. Every time we look photos, we remember with broad smiles day. It is an experience, we will never forget.
See you suddenly one day again
Many greetings
Michael og Irene.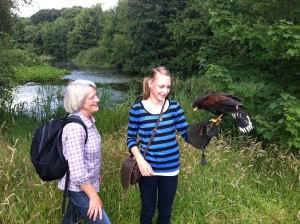 Incredibly exciting to get so close to a bird of prey in beautiful surroundings. Along the way we were, with grandchildren and I, learn much more about birds of prey, when the falconer has a good way to convey his knowledge of it. Tak for a fantastic oplevelse!
Fra Sarah and Astrid.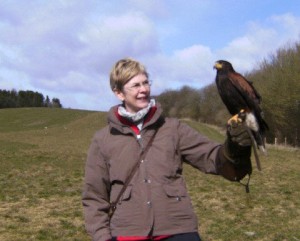 Hej Flemming
Thank you for an incredible nice ride on Sunday. Both my sister and I think that's it's been a fantastic experience.
The feeling that when the hawk takes off from a branch and bound for the glove! It is just wildly. And so it lands just as gentle on one's hand!
And thanks to you had such a good time for us. Time flew. Suddenly there was gone 2 timer. We were both completely "high" of experience on the trip home to Zealand.
I enclose a picture. You may use the, If you would like to show that a trip with the hawk also has something for "Ladies" on 50 year:) Med Sincerely Liselotte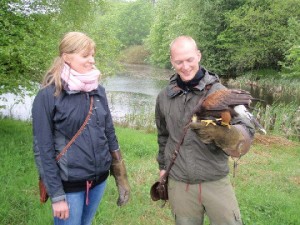 Hej Flemming
Thanks for a great experience with you and your prey on our "a walk with the hawk"
Mvh. Mads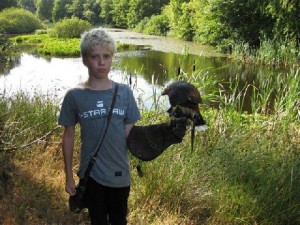 Hej Flemming
Thank you for a lovely afternoon. You gave Nicholas a special experience – ceilings for the. (just a picture of him also – he is so proud)
Has' a good day.
Sincerely,
Jane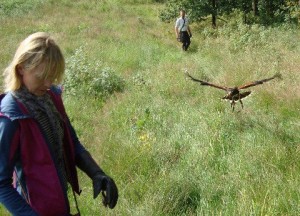 Hej Flemming
Thanks for an amazing experience – it has set itself the place where important things in life are remembered!
Could be interesting to have a bird of prey itself – it is conceivable that more than.

Sincerely,
Preben and Helle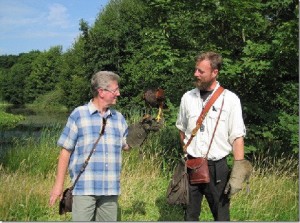 Dear Flemming and "Odin"!
1000 thanks for an excellent and eventful trip, my family and myself were on the 31/7. You must be thanked for the whole family had to go with the tour around, while getting an experience. Your knowledge of these fascinating birds, think we were very instructive. Being able to get such a trusting relationship with these birds is impressive. In the afternoon we participated along with other of your visitors, i selve rovfugleshowet. It was really well set up, and we got a good story about the background of Falconry Hunting etc., and many of your birds made it so much great pains to satisfy the audience. So well done! Read about producing great interest in Holstebro Dagblad 10/8, in 2 page article about your Silkeborg Rovfugleshow, as we in the degree will recommend to our friends and acquaintances. Do you want to greet my trusting bird of prey "Odin" many times and say thank you for the trust and good cooperation. Best Regards Benny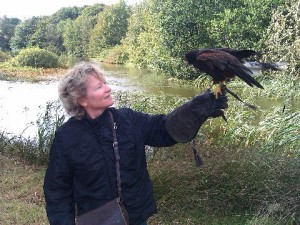 Hej Flemming,
I would like to say thank you again for an unforgettable experience with your birds and the trip! Also, my mother was thrilled. I have already given some brochures away to friends and there are some stakeholders. I would also like to have my husband with out even to look at the birds, maybe for a trip. He must also see the little prairie owl which I am completely in love with.
Mvh. Jutta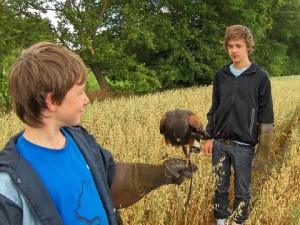 Hej Flemming
Many times thank you for an unforgettable "walk" with my two servants' quarters, Andreas og Carl, fra Bornholm.
They got a great deal out of the experience of going with you and Odin. I think Carl has decided to become a falconer, when he blver stor.De told a lot afterwards, and have been very mindful of Danish birds of prey in the air since.
And then they also appreciate your interest in them and their lives.
Sincerely, Bodil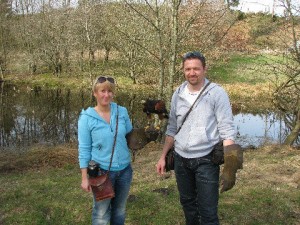 Hej Flemming
Thank you for an exciting ride with you and Odin d. 10/4 and we look forward to
next trip with you.
Sincerely, Jan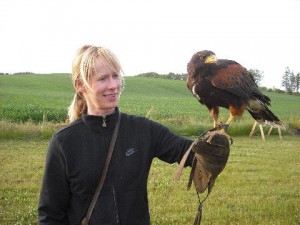 Hej Flemming
Just a thank you for a wonderful experience with both Odin and Ulla! I have already recommended it to friends and family. Good enough I do not know much about birds, but from my experience with many other animals, I mean enough that assess, animals have it good or bad. And it was quite obvious, that your birds are doing well!
Fortsat go 'air!
Many greetings Kirsten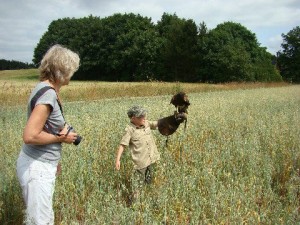 Dear Flemming
At Jack's and my own behalf, we would like to say thank you for a wonderful experience with your beautiful birds of prey … It was a VERY BIG day for Jens, and I'm sure he may like to come back sometime. The fact that he came on top of the purchase of TV with the hawk – it was almost too much of all the good in one day – he was bursting with pride – and also a little shy ….
Good summer!
Many greetings
Jens and "grandmother" Ellen